Led torches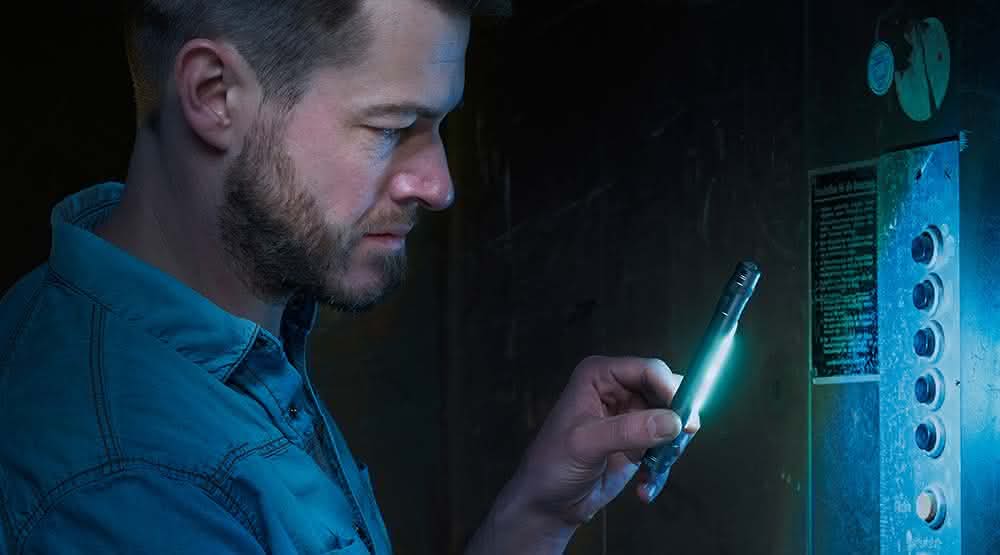 LED torch in your pocket
You never know when you might need a torch, and that's where our small LED torches come in handy. We offer a whole range of LED flashlight options that range from being attached to your keychain, handheld, through to attaching around the wrist. Whatever you need one for, we've got it, all for highly competitive prices.
An LED torch can be your saviour during a power cut. These durable little devices will provide enough light to get you out of a sticky situation. Better still, they last for a long time so you won't need to worry about changing the batteries all the time constantly. Keep it with you at all times, and you'll always be prepared.
Battery life and functions
With the environment such a big concern, we make sure to take this into account when we offer you an LED torch. The majority of our products are eco-friendly and even rechargeable. All of our rechargeable LED torches can be charged through the provided USB cable, making this a quick and easy option - you won't have to worry about purchasing a battery again! These LED torches have added functions too, with many of them offering three different types of light intensities. This enables you to put these LED torch lights to various uses, which can include reading, jogging or even as a bike light if the need arises. All of the torches give off a clean white light, helping visibility.
Mini options
Some of our LED torch light options are small in size. Having a mini torch is super handy if you're out and about as it means that you can stash it in a bag (or even a pocket) and don't need to lug around something heavy. Better yet, we offer a number of mini torches attached to a keyring. These keyring flashlights mean that you really don't have an excuse not to have one with you at all times. After all, you always have your keys with you! Some of our other mini LEDs have added straps which can help when carrying them around - our pen torches can be a little slippy to hold and you will risk dropping it.
Can it take the knocks?
Our Eco Run range is specifically designed for the more outdoorsy of you. It's perfect for when you go jogging or cycling and is used to being bounced around - even though it has a handy clip. That being said, all of our torches are made from durable materials so that they can take a little bit of manhandling during their day to day usage. The majority of our torches are made of aluminium, which, though a soft metal, is quite sturdy and scratch resistant. If it's been anodised, the torch is also resistant to water being splashed on it, which can be great when out in the rain and you need a light. Check them out now for that perfect LED flashlight.
Style is important
Now that the important features are out of the way, it's also important for the torch to look good. All of our main torches are a standard shape, offering streamlined, handling friendly grips as well as good directional light. Some of our torches are a little more fun though, and you can check out our novelty section for those options.
Colour me happy!
While most of our torches come in black or silver, for the more colour oriented among you, there are some red and blue options as well. Personally, we love these as they do stand out. If on the off chance you do drop it, you'll be able to spot it a little faster in the dark than a black one!
Novelty lights
We do offer a few novelty LEDs as well. These are attached to keychains and come in both car and lamp forms. The cars are particularly fun as the LED light is emitted via the headlights of the car. The lamp keychains naturally come out of the view under the light shade. You can get these in a range of colours.
Lighten up
An LED torch can really help you in a dark spot. Why not check out our full range and grab one now. Those LED flashlights that are attached to keychains really constitute a significant help and will ensure that you've got one wherever you go. Fully rechargeable, you can top up the battery at any time, so you're never in the dark!